As a part of Woodhaven High School's commitment to community-based, experiential learning, this semester Joe Whisenand from the Learning Lab is working weekly with our students to build a tiny house. This project is a part of the ThiNC (Tiny Houses in the Name of Christ) which is an initiative that began in 2017. Their plan is to build nine 264 square foot tiny houses to provide housing for the unhoused on the island.
Woodhaven students are participating in this building project as a part of THiNC's non-denominational, community-based efforts. As a part of working with Joe Whisenand, our students get another opportunity to experience a multidimensional approach to learning. Joe loves to pair practical learning with academic learning and that is the approach our students get with this tiny house build collaboration. Teamwork, math, finance, and giving back to the community are all a part of what our students participate in with Joe's class.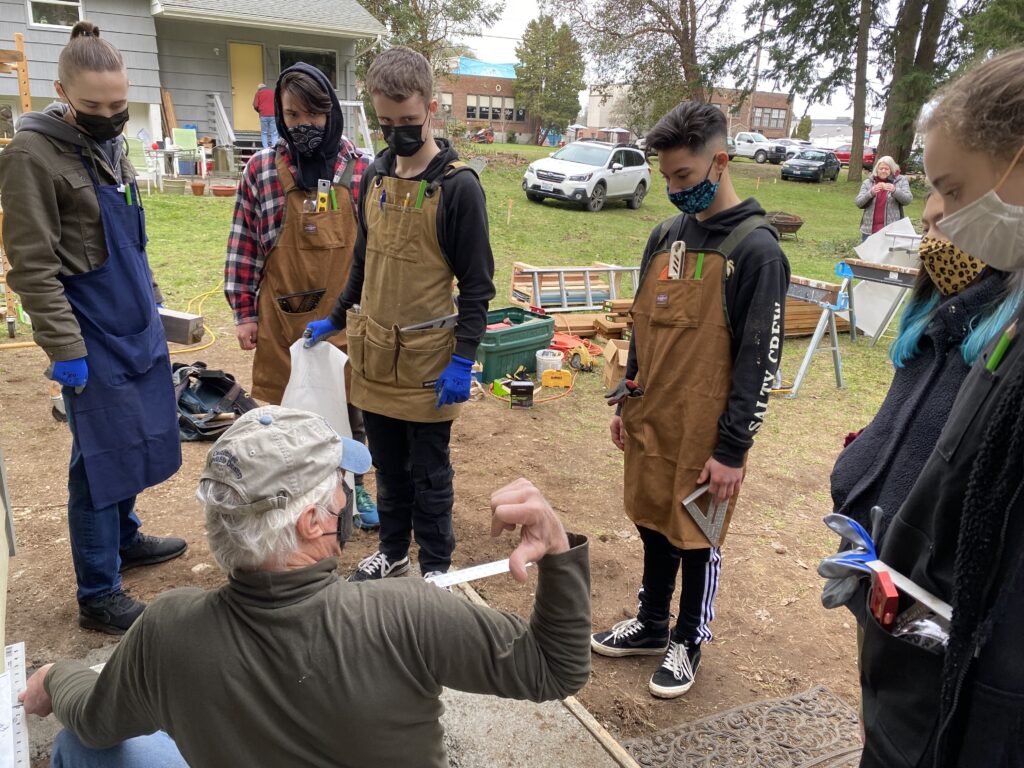 "We're here and ready to help," Joe is quoted as saying in the This is Whidbey article. "This particular tiny home project is just across the street from the Learning  Lab's Wood Shop-it's not a giant leap of logic to see the natural fit. It's all practical application and a fabulous learning opportunity for the students." Woodhaven students attend classes at the Langley Community Center which is also where the Learning Lab is located.
Woodhaven's administrator, Marli Jenkins said, "this is such a great experience for these students. It's important to have the children's awareness raised around homelessness. I'm grateful our Woodhaven students get to work with Joe."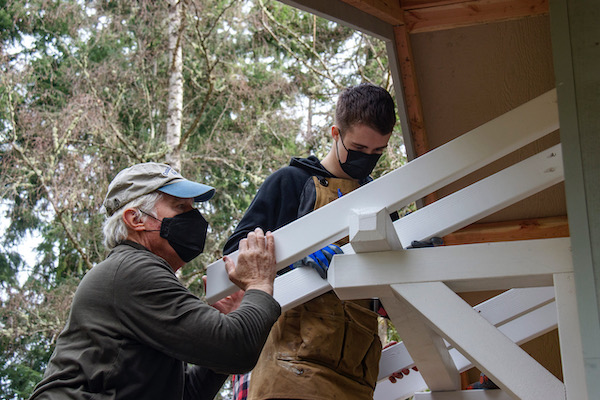 Woodhaven provides open enrollment so if a student is interested in taking a class or becoming a full-time student, please contact Marli at mjenkins@woodhavenhs.org.
The full article can be found at https://thisiswhidbey.com/2022/02/26/a-model-for-workforce-housing/